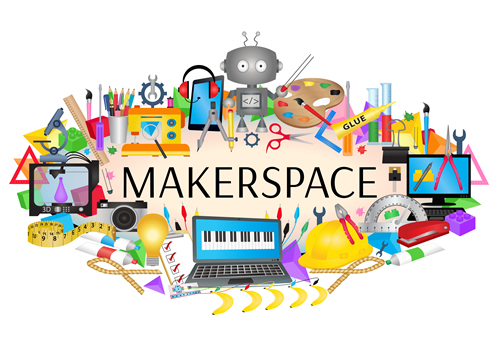 Library Makerspace Explore & Vote Event
C.C.S.
Friday, January 11, 2019
Who: Calling all district families!! Come join us on the evening of the vote for a fun place to drop off the kiddos while you vote! Then drop back in and explore the library makerspace together!
What: Fun activities will be set up in the library and Makerspace for kids to explore while you vote. Stop by for 15 minutes or stay for an hour!! Stations will be set up for students to get creative!
Where: CCS library and Makerspace Community Room #156
When: Monday January 14th, 5-7 pm.
Why: We would love to showcase all the fun and fantastic activities our Library and Makerspace provide! Come see our green screen in action, explore the Makerspace resources, stretch your brain with a strategy game, try to program an OZOBOT, challenge yourself on the OSMO, build a lego race car, and MORE!