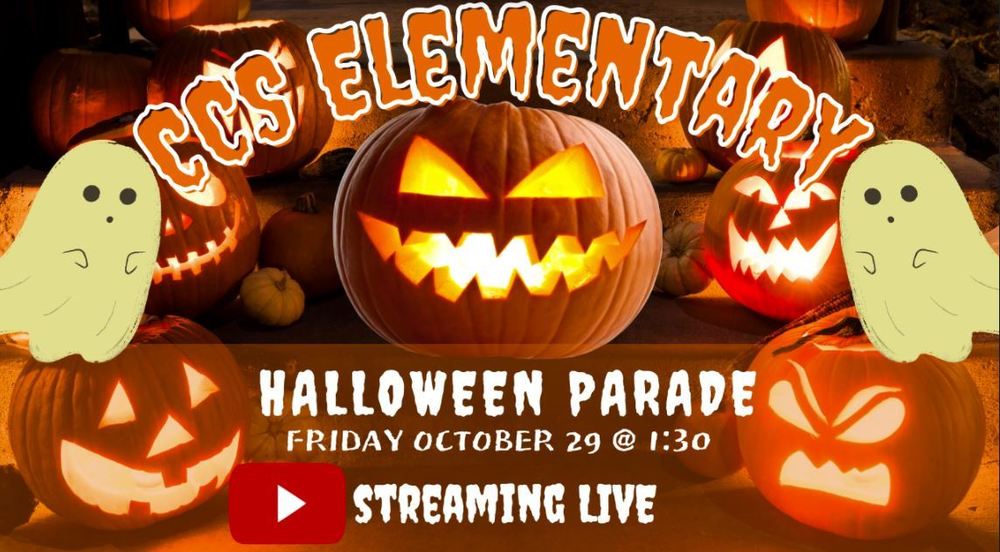 Halloween Parade Update!
Elementary Office
Wednesday, October 27, 2021
We are very excited by the forecast for Friday and so happy to say we are planning for the Halloween Parade to be outside!! The students will leave the back parking lot at 1:30 p.m. and turn right. They will turn left onto Maple Ave, turn left onto Main St., then turn left on Mechanic St. and return to school.
The parade will be live streamed and viewed by CLICKING HERE for anyone that can't make it in person.
Happy Halloween!!