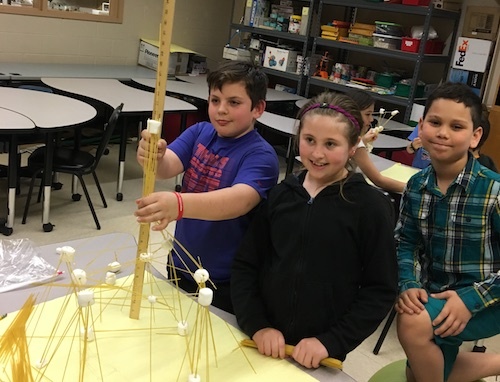 Spaghetti Tower Challenge!!
CCS
Friday, May 04, 2018
Mrs. Muncy's third graders connected with students from Indian River, LaFargeville and Gouverneur schools for a Spaghetti Tower Challenge event! The The objective was to see which team could build the tallest structure with 15 marshmallows, a handful of spaghetti, and 15 minutes! One of Mrs. Muncy's groups built a tower that stood nearly 36 inches upon completion!! Great job students! We want to thank Mr. Wekar from Indian River Central School District for the time and effort he puts in to this fun learning opportunity for our students!!