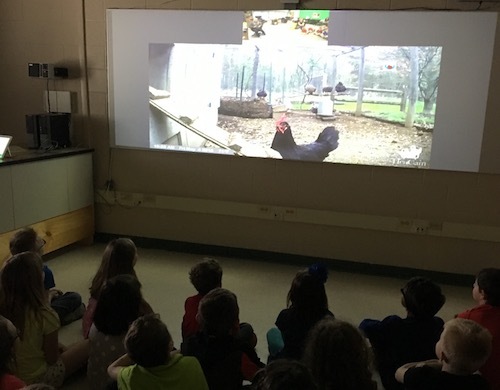 Egg Hatching Month!!
CCS
Friday, May 04, 2018
CCS second graders have begun their ever popular "Egg Hatching" unit. Each year, they virtually connect with Mrs. Groff, our North Country "EGGspert" for fun and informational session regarding eggs, hatching and various types of birds! Along with the unit, they have begun incubating eggs in their classroom as well. We thank Mrs. Groff and South Jefferson School for allowing us to be part of the "flock friends"!!