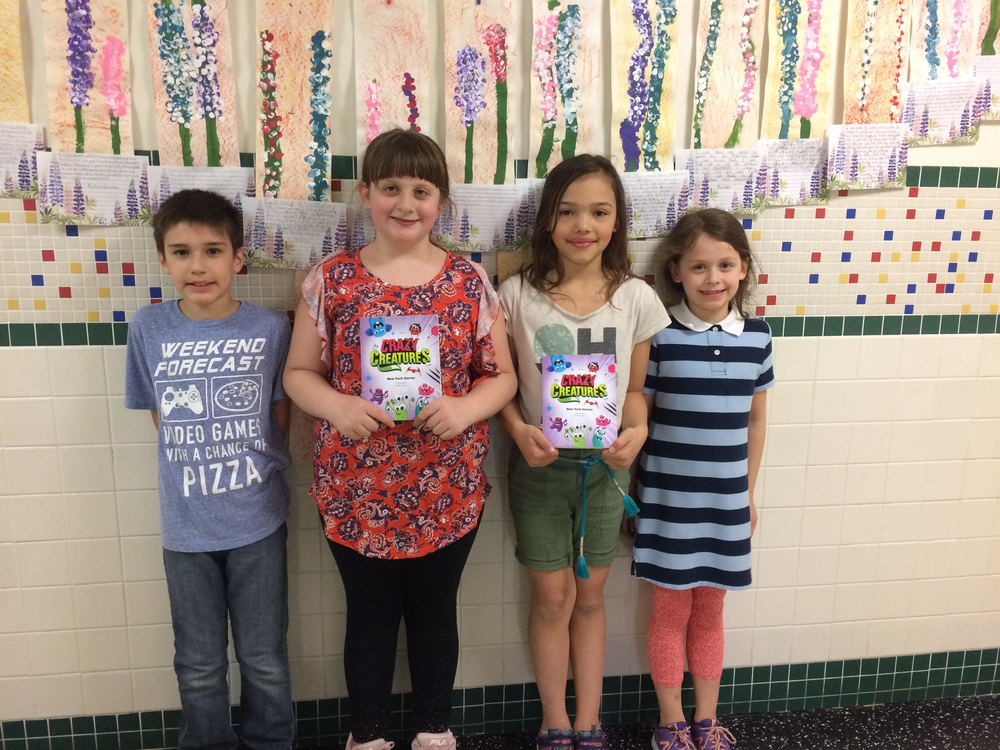 CCS has Published Authors!
CCS
Friday, May 04, 2018
Mrs. Muncy's 3rd grade class recently participated in an essay contest. The students were asked to create a creature of their own invention and write a mini saga about that creature using just 100 words. Talan Gallegos, Sarah Richardson, Lilah Beril, and Breslyn Farney were winners of the contest and their sagas were published in the book "Crazy Creatures" with students from all over New York State. Congratulations!!