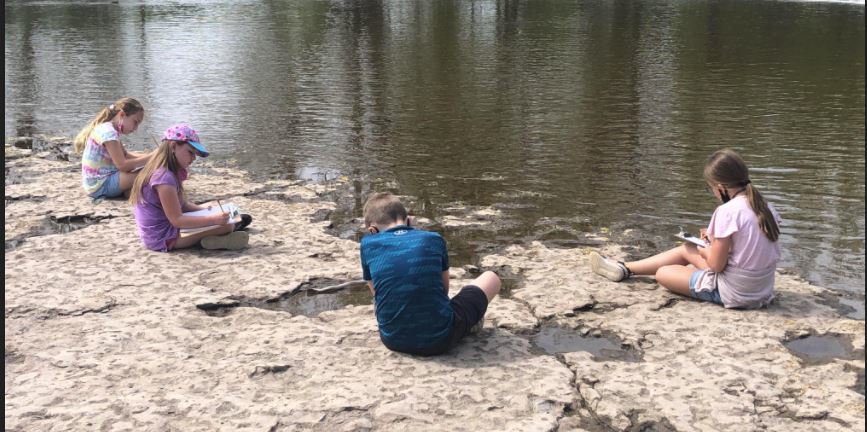 Mrs. Muncy's Class Celebrated Global Outdoor Classroom Day!
Elementary Office
Friday, May 21, 2021
Mrs. Muncy's third grade class spent the day participating in the Global Outdoor Classroom Day. It is a global movement to make time outdoors part of every child's day. Third graders spent the day outdoors playing and learning about shapes and their attributes, using their senses to write poems while observing the Deer River, and having a community member read stories about "who will they will be when they grow up." It was a beautiful day spent outside.