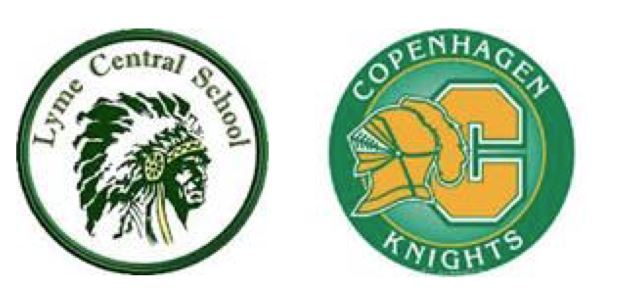 5TH ANNUAL COMBINED CONCERT WITH LYME CENTRAL SCHOOL
C.C.S.
Friday, March 09, 2018
MARK YOUR CALENDARS!!
Date: Thursday, March 15th
Time: 6:30 PM
Location: Copenhagen Central School, Gym A
Students need to report to the cafeteria at the end of the school day. There will be about 45 minutes of time for homework before Lyme arrives, then we will rehearse, have dinner, and change (students should bring concert clothes to school) before the concert begins at 6:30! If you are planning to send a dessert for everyone to share, your student can bring it to the band room that day, or it can be dropped off in the cafeteria after school by 4:00. Thank you for your support, and we'll see you at this year's Combined Concert!