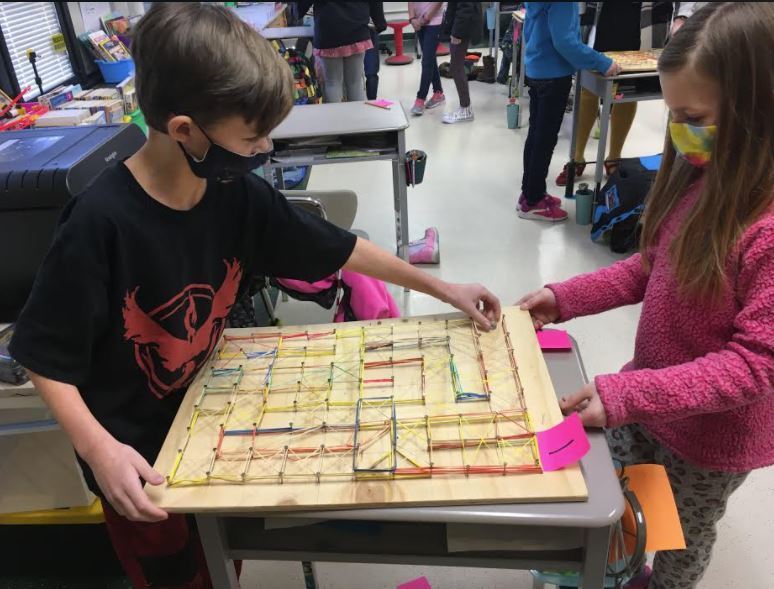 Check out these engineers in Mrs. Webb's Class!
Elementary Office
Monday, March 15, 2021
What takes collaboration, communication, feedback, failure, and process? Marble mazes! Students in Mrs. Webb's 4th grade class used a blank marble maze canvas to approach and define a problem, and then experienced the various attributes of the Engineering and Design Process, including listening to, and taking feedback from their peers in order to make improvements. Throughout this process students also talked about energy, and how the marble, rubber bands, and game player(s) affected the marble's trip through the maze. When the mazes were finished, students played on each engineering team's track and voted for the best track of the bunch, discussing why the winning tracks were selected and what features put them ahead of the pack. Future engineers? It looks like it!