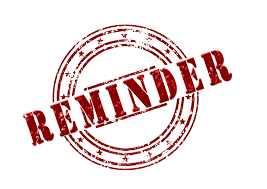 Public Hearing Reminder
Brenda Shelmidine, District Clerk
Friday, March 12, 2021
A reminder - Public Hearing - March 15, 2021 @ 6:00 p.m.
There will be a Public Hearing on Monday, March 15, 2021 at 6:00 p.m. via YouTube to amend our district wide safety plan to include a pandemic annex.
The Pandemic Plan is located HERE for review. Any comments may be sent to Brenda Shelmidine, District Clerk at bshelmidine@ccsknights.org.
The Public Hearing will be live on our YouTube Channel.
https://www.youtube.com/channe...
Thank you.