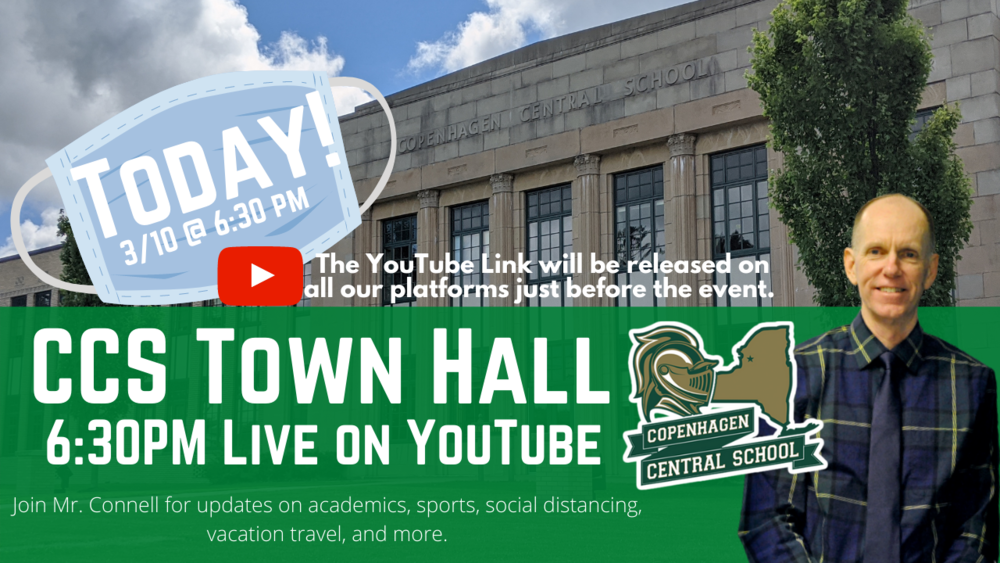 CCS Town Hall - Live Today
Copenhagen CSD
Monday, March 08, 2021
Mr Connell will be holding a live Town Hall Event today, March 10th at 6:30 PM to discuss academics, sports, vacation, and much more. We will be broadcasting from our YouTube channel here . You are welcome to leave questions in the live chat feed during the event, submit your questions for Mr. Connell here in advance.

The YouTube link will be released on all our digital platforms just before it is scheduled to begin.

We look forward to hearing from you.