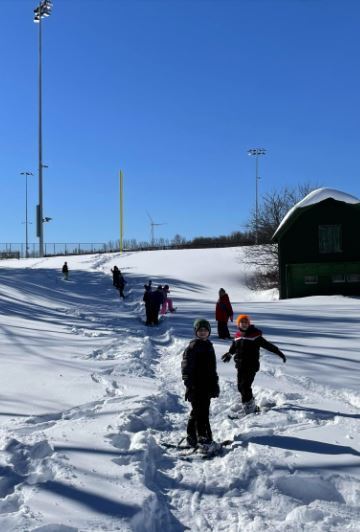 What do you do when you live in Lewis County and you get a Lake Effect Snow Storm?
Elementary Office
Friday, February 05, 2021
You go snowshoeing!!!!!!! Thank you to our wonderful PE teacher, Mrs. O'Mara. She will be doing a 2 week snowshoe unit with all students in grades K - 5. The students are absolutely loving it and they are learning a skill they can use for a lifetime.