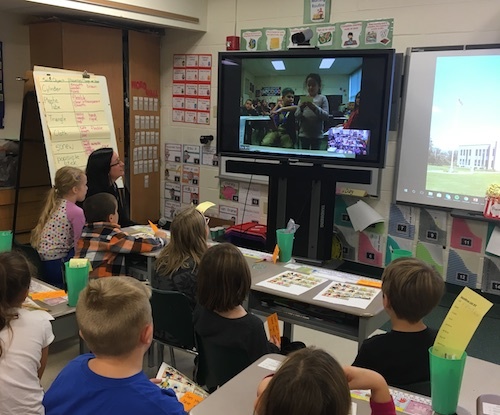 Turkey Disguise Lesson
CCS
Thursday, November 16, 2017
Mrs. Day & Mrs. Zehr's classrooms participated in the Annual "Turkey Disguise Project" via virtual connection earlier today.
This holiday-themed project is designed to help 2nd graders hone their listening, speaking, writing, reading and observation skills. Since students will be paired with a distant class, the project is also an opportunity to reinforce different the types of communities, urban suburban and rural.
Mrs. Day's class connected with Ms. Hamilton's classroom at Tuscarora Elementary. Mrs. Zehr's class connected with Ms. Pieggi's classroom at Northport Elementary. Both are schools on Long Island.