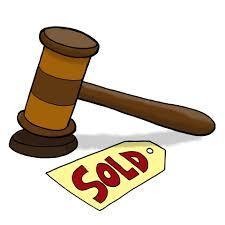 ITEMS FOR BID
District Office
Friday, July 10, 2020
ITEMS FOR BID
Copenhagen Central School has two freezers up for bid. These freezers are being replaced in the Capital Project.
Bids will be accepted in a sealed envelope no later than Wednesday, July 15, 2020 at 3:00 p.m. at which time the bids will be opened.
The freezers must be paid in full prior to removal no later than Friday, July 24, 2020.
Balley's Freezer
7 ' X 16 ' 6 "
Approximate square footage 116
Used daily, good running condition
Iso Freezer
6 ' 2" X 9 '
Approximate square footage 55
Used daily, good running condition
Brenda Shelmidine
District Clerk