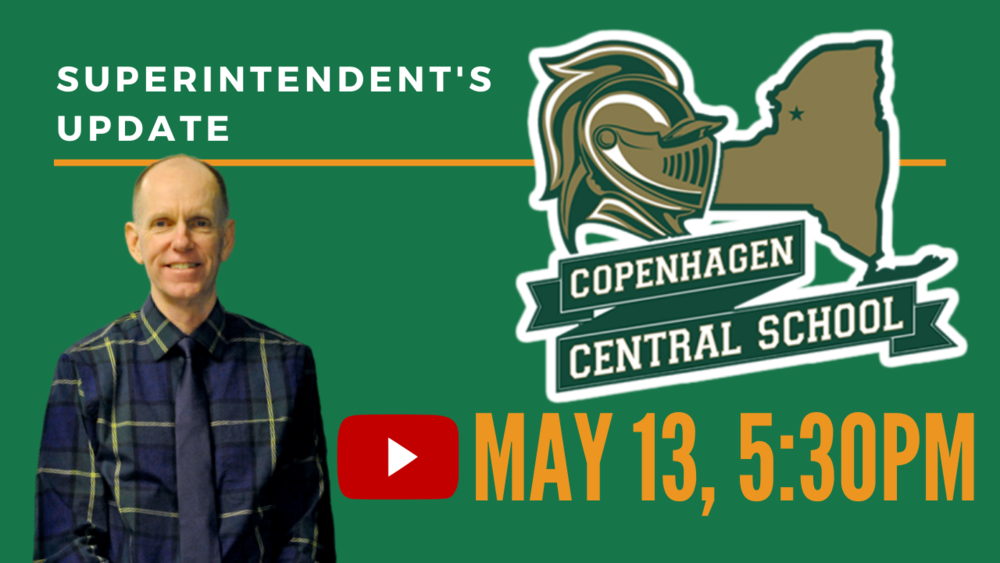 Superintendent's Update May 13
CCS Media
Thursday, May 07, 2020
CCS Superintendent, Mr. Connell, will be giving a live address on Wednesday, May 13th at 5:30pm on YouTube. Please mark your calendar. If you would like to submit questions for him to answer you may do so here. We will also be accepting questions written in the YouTube comments section during the address.

The YouTube link will be released midday on the 13th.
In the meantime, subscribe to our CCS Media YouTube channel to receive notifications this and all future streaming events.
Thank you.