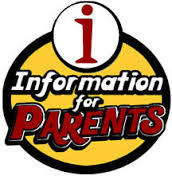 ATTENTION PARENTS
C.C.S.
Thursday, May 25, 2017
Attention Parents:
Please be aware that there is possibility of a case of Chicken Pox (Varicella Zoster) at Copenhagen Central School. The school should be officially notified by Friday, May 26th whether this is a confirmed case. Parents will be contacted ASAP after receiving notification. If confirmed, any students who DO NOT have the varicella vaccine will need to be excluded from school for at least 21 days, unless they receive the vaccine and bring proof of that vaccination to the school nurse.
Please watch your child for the following symptoms. If your child has the symptoms below, please call your child's healthcare provider for guidance.
Common Signs and Symptoms:
Slight fever, feels tired and weak
May report a stomach ache
Itchy, blistered rash that appears on the trunk (stomach and back) and spreads to the face, arms and legs
A rash that appears to be small water blisters
If you have any questions please contact the school nurse at 315-688-4472 or dclark@ccsknights.org.