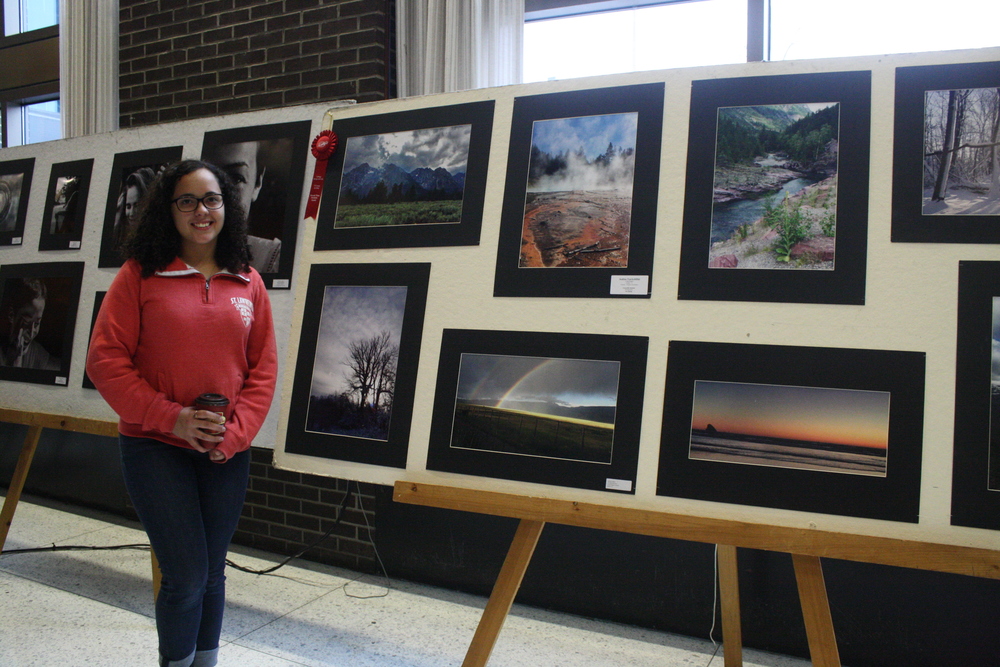 Art Awards @ CCS!
Darlene Rowsam
Tuesday, May 16, 2017
Congratulations to all our art students who participated in the Tri-County Art Show. Copenhagen was well represented again by our students artists. Works ranged from paintings, drawings, prints, sculptures, and photographs. I know that I certainly could not be prouder of our students here at Copenhagen for how hard they work and the pieces that they created. Students who have work at the state Office Building are as follows:
Meaghen Fitzpatrick, Brooke Smykla, Riley Pierce, Mandalynn Atnip, Garrett Tufo, Allison Best, Riley Dalrymple, Alicia Berghorn, Darby Murray, Samantha Aubin, Shyla Rumble, Noah Ramer, Sophia Martin, Maci Spaulding, Cassandra Kunert, Andrea Travis Millet, Emily Scholler, Sara Wilder
At the Tri-County Show we had 4 Special Award Winners. They were as follows:
Andrea Travis Millet won second place Photo Portfolio
Cassandra Kunert won Honorble Mention Art Portfolio
Cassandra Kunert also won Art that Inspires People to Action
Mandalynn Atnip won best 3D 7-8 Judges Choice
Pretty Good for our Small Little District! Great Job to our Art Students!
Our student show at School will follow the Tri- County show which is now up for viewing at the State Office Building until May 18th. As that work comes down from Tri-County it will then go up here along with all the work of all CCS Art Students in grades 8-12 from May 22nd until June 5th. There will be an Opening Reception May 22nd from 5- 8 pm.