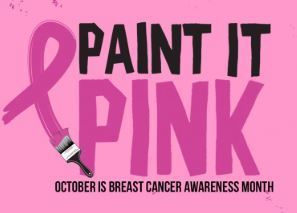 Pink Week Is Coming!!
Mary Shambo
Thursday, September 26, 2019
Pink Week will officially kick off on Monday, September 30th. Varsity Soccer will have their "Pink" games under the lights beginning at 6:30 p.m. The girls will play Lyme on Wednesday, 10/2, and the boys will play Lyme on Thursday, 10/3. Students can also dress up each day: Merica Monday, Tropical Tuesday, Wacky Wednesday, Throwback Thursday & PINK Friday!