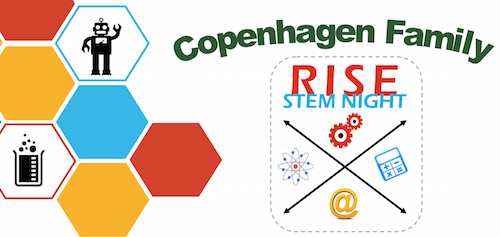 RISE Family STEM Night - THURSDAY!
Darlene Rowsam
Monday, February 06, 2017
If you have not already registered, it's not too late to join us for an exciting evening of interactive STEM activities this Thursday!! Dinner will be provided free of charge to all registered families and our National Honor Society will be hosting a bake sale!
Register by calling the school, or via our quick & easy online registration link!