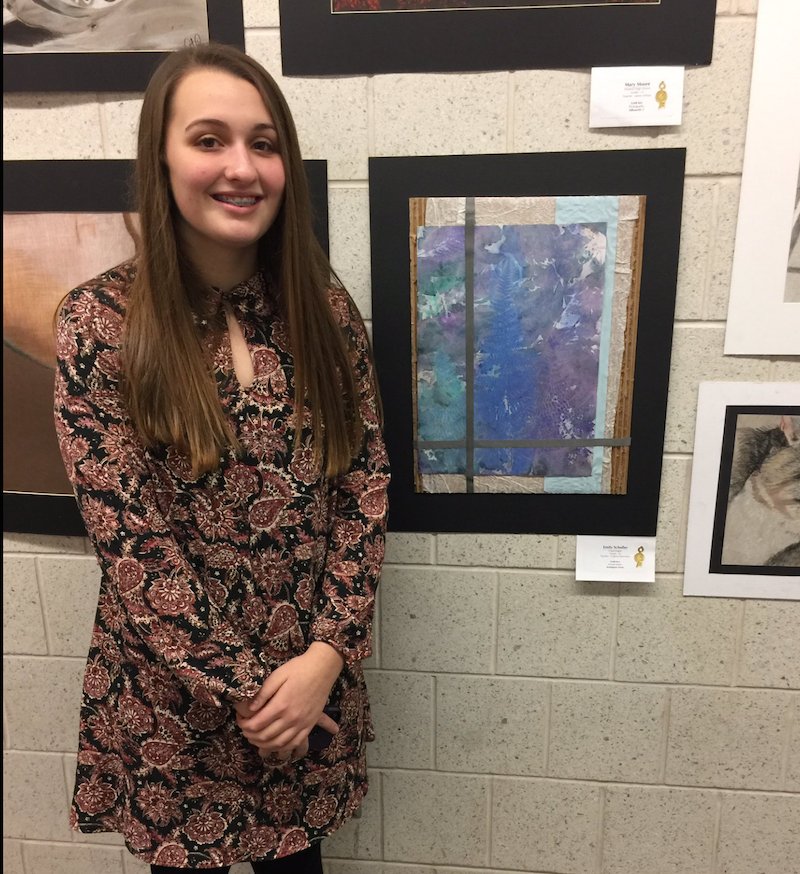 CCS Scholastic Art Show Awards!!
Darlene Rowsam
Friday, January 13, 2017
We Congratulate Mrs. Hovendon and all of our art students who participated in sending work to the Scholastic Art Competition in Syracuse. Mrs. Hovendon was awarded the 2017 CNY Scholastic Arts Teacher Recognition Award!! Every year we send the best work from our students and eagerly await to see what they will choose to be in the show. This year we are excited to announce the following: 2 gold key awards, 3 silver key awards, 1 silver key portfolio ( an entire portfolio of 8 pieces) , and 2 honorable mention awards. The winning pieces will go on display at Onondaga Community College January 12th until March 3rd. The show is an incredible display of a variety of work including drawings, paintings, photographs, sculptures, fashion, ceramics, and designs. Our 2 Gold Key winning pieces will also go on to compete in New York City at the National Competition. The work that didn't get into the show is now on display at in our district showcase. For award details and to check out the talents of our artists, please follow this link!!