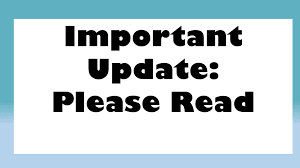 ATTENTION WEE KNIGHTS and PRE-KNIGHTS PARENTS
C.C.S.
Thursday, August 23, 2018
The wrong list was mistakenly sent home with the Wee and Pre-Knights Orientation letters. Please refer to the article below which was posted earlier this summer for the correct lists. Sorry for any inconvenience.
School is right around the corner! CLICK HERE for school supplies list for all grade levels! Enjoy the rest of your summer!