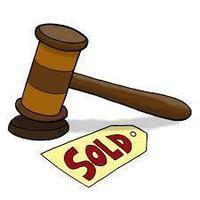 ITEM FOR BID
Lukas Sullivan
Monday, October 25, 2021
ITEM FOR BID
---
Copenhagen Central School has a cooler up for bid.
Bids will be accepted at the District Office in a sealed envelope no later than Monday, November 1st, 2021 at 3:00 p.m. at which time the bids will be opened.
The cooler must be paid in full prior to removal. Please be advised that the Buyer is responsible for removing the cooler from the premises.
---
Bally's Cooler
7' X 12'
In Good Working Condition
Serial Number: 060301288
Please note that if a minimum of $1,000.00 is not achieved through the bids, the District reserves the right to execute the sale.
Please click HERE to see pictures of the cooler.
---
Lukas Sullivan
District Clerk