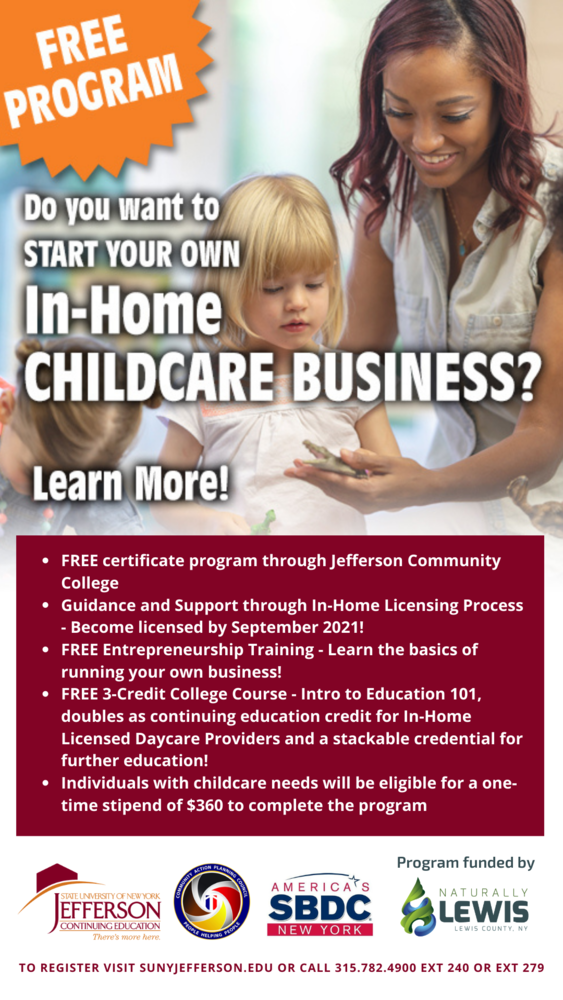 Looking to start your own In-Home Childcare Business?
District Office
Wednesday, May 05, 2021
Are you looking for a career change, to start your own business, or do you already watch children as an un-registered provider. This training is FREE to all participants, with quite a few incentives and perks!

FOR MORE INFORMATION Check it out HERE.

TO REGISTER GO HERE.

The program syllabus, for those who are interested in learning more about the program is located HERE.