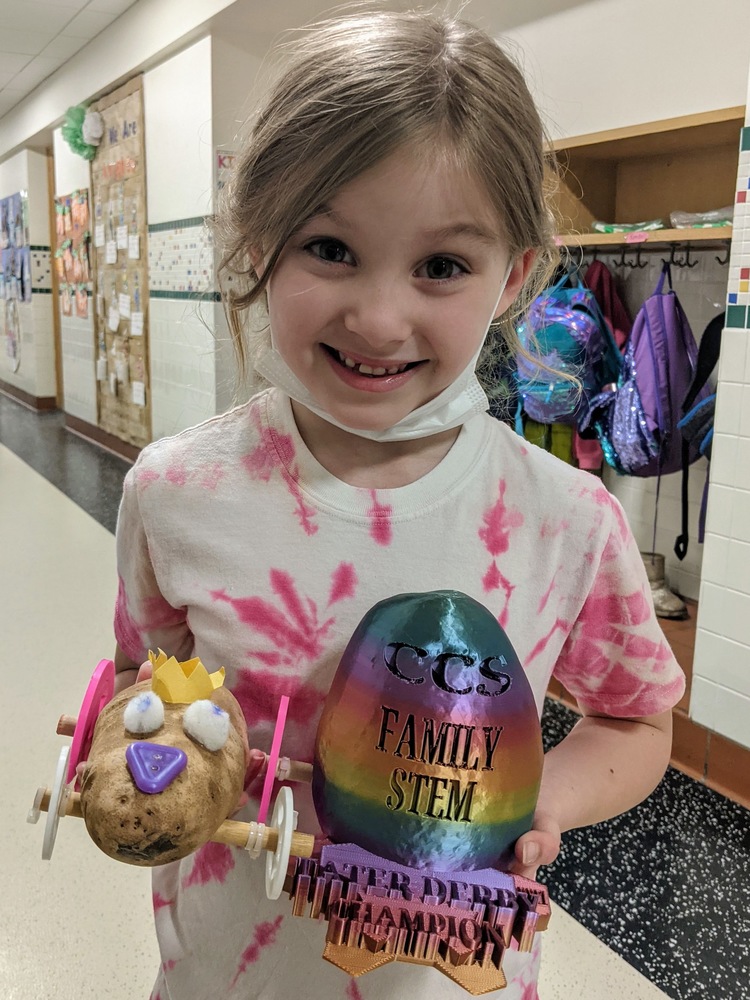 Tater Derby Champion!
Anthony Williams
Thursday, April 15, 2021
Congratulations to the Fravel family for winning the coveted CCS Family STEM Tater Derby Championship. This spud rocketed down Tater Mountain and traveled an incredible 27 feet.
The Gallow family captured the Most Spectacular Crash Trophy with an incredible show of potato carnage.
We are so proud of all our participants and grateful for the support of our CCS families.