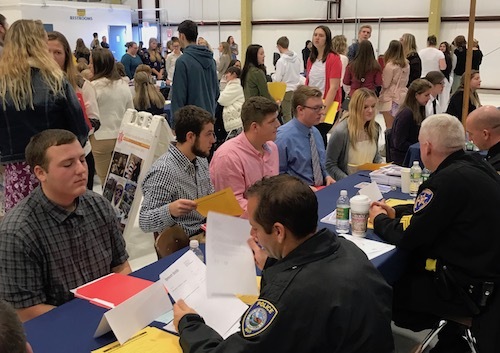 Workforce 2020
CCS
Thursday, November 16, 2017
On Wednesday, November 15, 2017, high school seniors from CCS and schools throughout our region came together with representatives from over 100 businesses to talk about the variety of career opportunities available in the North Country.
Workforce 2020 was formed to help people make connections, help area businesses fill their workforce needs, and help students to prepare for and launch into their future careers.
We thank the many businesses and organizations that participated as well as the organizers from Jefferson/Lewis/Hamilton/Herkimer/Oneida BOCES that make this event possible!