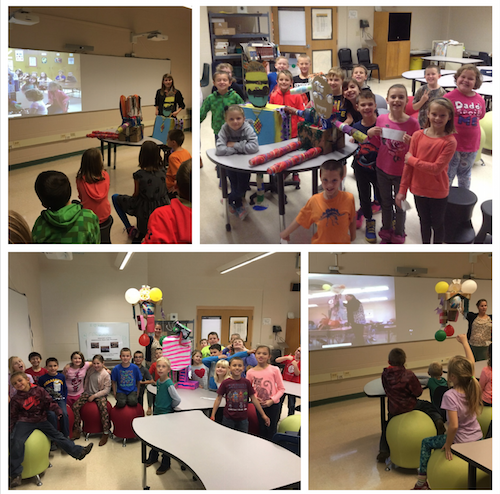 Monster Match!
CCS
Friday, October 27, 2017
CCS 3rd Graders in Mrs. Muncy & Mrs. Virkler's Classrooms were excited to participate in a "Monster Match Collaboration" this month. Each classroom worked as teams to construct monsters with various crafting materials. Once their monster was created, students worked together to provide a detailed description of the process so their partner schools in Pine Valley and Winslow Elementary schools could attempt to replicate. CCS students then followed written instructions from the partner schools classrooms to recreate that monster.
During the collaboration monster reveal, students shared observations about both of their monsters and noted similarities and differences. They also asked one another questions about the monster-making process, their schools and community.