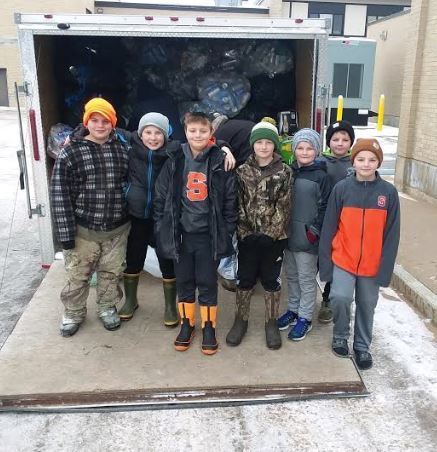 Thank you for your support!
Mary Shambo
Wednesday, January 29, 2020
On January 18th the Youth Boys Basketball team held their best can drive to date. Over 30,000 cans, plastic and glass bottles were collected along with monetary donations bringing in over $1500 for the youth basketball program. We, the coaches and players, would like to send a sincere Thank You to the community, Copenhagen faculty, friends, and family for their donations. All of your kindness and generosity is greatly appreciated. Thank you to the parents and families of these young men for your time, effort, and dedication to your children and to the program. The youth program is very fortunate to have such a wonderful community.