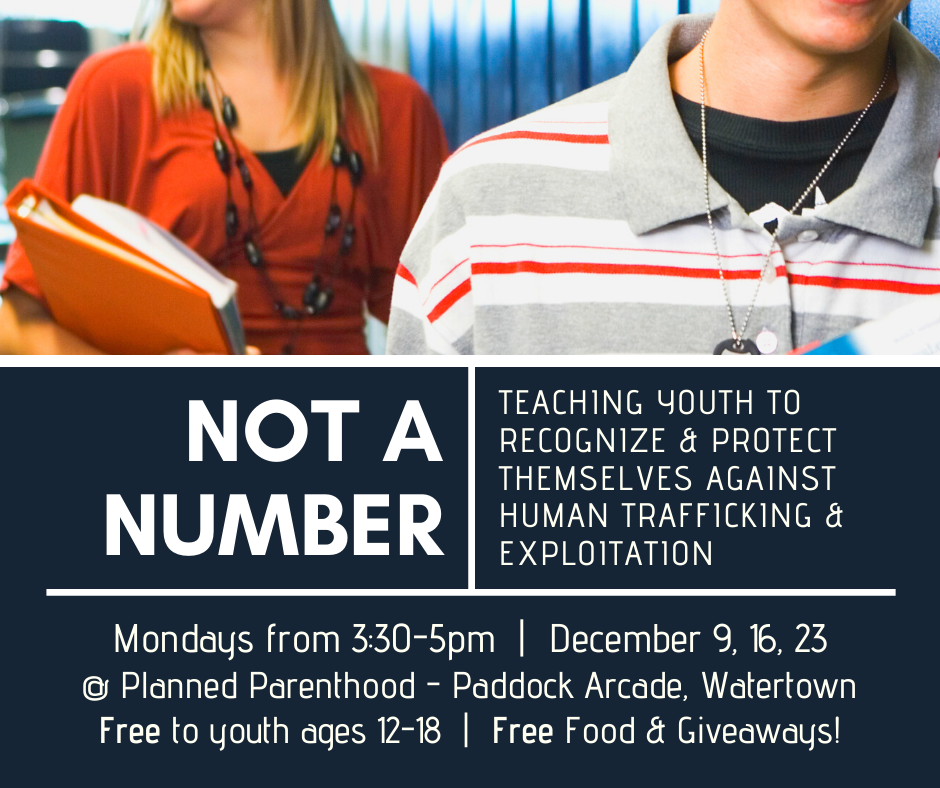 Not A Number
C.C.S.
Monday, December 09, 2019
Not a Number is a human trafficking prevention program for youth 12-18 to help them identify and protect themselves against trafficking & exploitation. Pivot2Health will be facilitating with help from Planned Parenthood and ACR Health on the next 3 Mondays in December - 12.9, 12.16, 12.23 - from 3:30-5 at the Planned Parenthood Community Outreach Center in the Paddock Arcade, Watertown.
The training is free and open to all youth 12-18, free food and giveaways will be provided to youth that attend all 3 sessions! Please contact me at PP, Hilary Avallone at ACR, or Ann Marie Crescent at Pivot for more info!