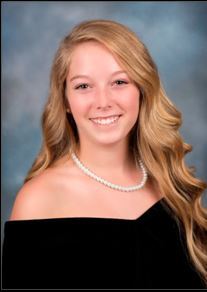 Academic All-Star
C.C.S.
Monday, April 17, 2017
Ashley Gardner—daughter of Dennis and Tracy Gardner, was nominated by the Copenhagen Central School faculty to participate in the "Academic All-Star" program at 7 News at Noon with Diane Rutherford. This program showcases seniors who have demonstrated a commitment to academic excellence. Ashley's live interview was televised on May 2nd. If you missed the program, you can still view it online at: http://www.wwnytv.com/category...
Congratulations Ashley!