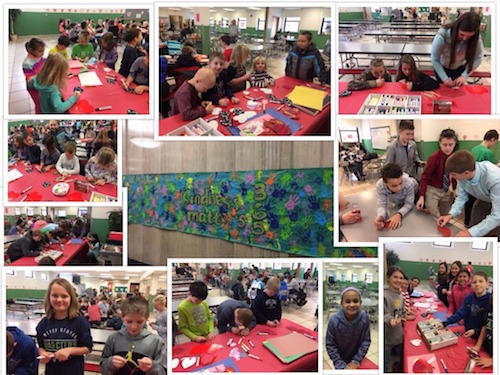 The Great Kindness Challenge!
Darlene Rowsam
Friday, January 27, 2017
This week, students at CCS participated in The Great Kindness Challenge. Students completed as many acts of kindness as they could on their own and at the lunchtime kindness station. From band-aids for the nurse, flowers and hearts for teachers, parents, and the office staff, to high fives and compliments, there were plenty of smiles to go around! Let's keep this kindness rolling CCS!!