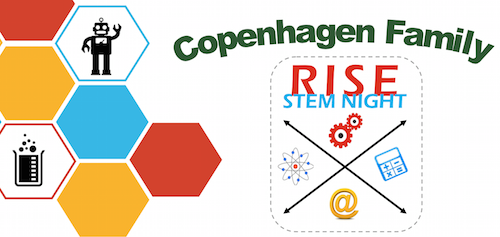 Family STEM Night - February 9th!
Darlene Rowsam
Tuesday, January 24, 2017
Flyer Available Here! Mark your calendar and plan to join us for an exciting evening of interactive STEM activities!! Dinner will be provided free of charge to all registered families and our National Honor Society will be host- ing a bake sale! Students and parents will have the opportunity to learn about the various resources the Fort Drum RISE grant offers to our district, gather information on preparing financially for college, check out the new materials in our Library Maker Zone and take part in some amazing interactive STEM activities! Register by calling the school, or via our quick & easy online registration link!